Balikongkong Village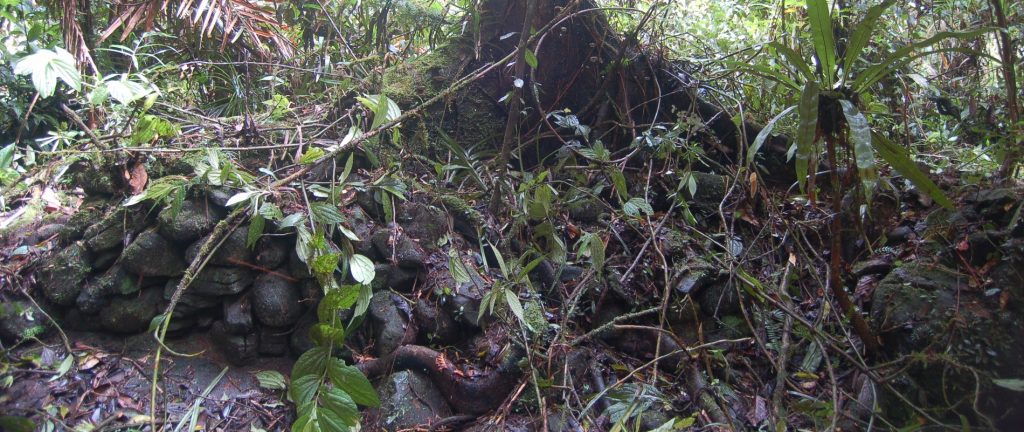 Balikongkong is an ancient local village that has been long believed to have existed as early as the 12th century, even before the arrival and discovery of the Philippines by one of the world's greatest explorers, Ferdinand Magellan. Frightened by the belief that the presence of the legendary river snake 'Iyo' would devour them, the village was soon abandoned and has been neglected for many centuries. Throughout its time remotely hidden surrounded by trees that grew above it, the jungle once again claimed its initial place dominating over the village. This ancient village once flourished with abundant wild animals, fruits, vegetables and fresh water was a clear foundation for the life and community back then.
Origin:
The name 'Balikongkong' derives from the phrase 'na-bal-li-bal-li-kong' in the native tongue, which was used to describe something that is 'curved, bent, and crooked' (translated roughly in English). This resembled the geographical layout of the land as it was composed of many valleys.
Present Time
The Balikongkong forest is located in Maducayan, within the jurisdiction of the Municipality of Natonin, Mountain Province, and has an estimated elevation of about 1,800 meters from sea level. The Maducayans (Majukayongs), are the southernmost Kalingan tribe of Kalinga Province. One of the customs practiced in the region up until early 1900s was headhunting, however because of the doctrines of Christianity and education this was then later set aside.
The time of the tribe villagers' existence can be witnessed as few remaining ruins of stone foundation houses can still be seen in formation today. Monumental animal pit-hole traps, dug deep below the earth's surface, with its stone wall piles, demonstrate the way of life led by the tribes of Balikongkong.
Language
Maducayan people are known to Kalingans or Kalinga Tribes as Majukayongs and spoken dialect is Majukayong. Also known to their neighboring towns as Maducay-yangs.
Descendant of Past Settlers of Balikongkong
In the past history, this village became the first settlement for people moving from the area of Dacalan, Tanudan, Kalinga Province of today. These were tribes of strong-willed individuals, with tenacious spirit, outstanding physique and protective over hunting grounds, necessary for the challenges of living in the mountainous terrains.
This old photo taken in the early years of 1900s, depicts Vokaren, a descendant of the ancient settlers of Balikongkong who inherited the hunting grounds of the area. He carries the spirit and the venerable ways of the Balikongkong life on how to survive and prosper in the tough mountainous wilderness.